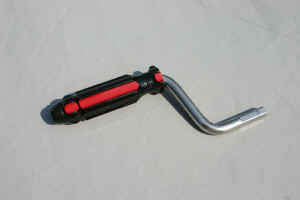 Please note that if this crank is used improperly it can cause damage to your winch assembly. Please do not over tighten or force your winch assembly when using this crank.
NEW
Stainless Winch Crank w/handle
Makes rasing the sails easy and comfortable.
* $6.50 shipping. Plus$20 surcharge (50% off by ordering direct)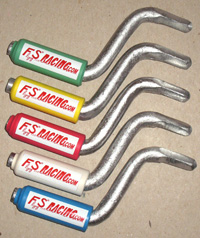 Please note that standard Aluminum winch cranks are designed to break if forced to prevent damage to the winch assembly. FSR does not warranty standard cranks against failure. FSR will warranty the handle if it falls off due to poor workmanship.
NEW
Standard Aluminum Winch Crank w/handle
Now in 5 colors!!!
Green, Yellow, Red, White, Blue
Makes raising the sails easy and comfortable.
* $5.00 shipping